Research Group Leader: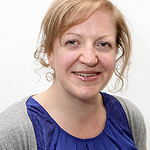 Sasha Handley specialises in early modern social and cultural history in the British Isles, with a particular interest in histories of supernatural belief, daily life, material culture and the history of emotions. She teaches across a wide range of courses in early modern British and European history at the University of Manchester. She is a Fellow of the Royal Historical Society and Chair of the North West Early Modern Seminar. Together with Dr Jenny Spinks, she curated the exhibition Magic, Witches and Devils in the Early Modern World at the John Rylands Library in 2016, the same year in which her second monograph, Sleep in Early Modern England (Yale University Press) was published. She is currently co-editing New Directions in Social and Cultural History – the first book in the Social History Society's new series with Bloomsbury Academic.
Research Group Members:
Anke Bernau is Senior Lecturer in Medieval Literature and Culture at the University of Manchester, where she currently teaches on courses including Mapping the Medieval (on Sir Gawain and the Green Knight); Medieval Metamorphoses (late medieval reworkings of Ovidian narratives) and The Word: Reading, Writing, Performing the Bible in Late Medieval England and Troy Stories (the story of Troilus and Criseyde, from Chaucer to Lavinia Greenlaw). Her research interests include virginities (medieval to modern), medieval origin myths, medievalism, poetics and, most recently, the concept of 'craft' (medieval to modern). She has published articles on a range of medieval and medievalist topics (in journals as well as edited collections), and has co-edited three volumes: Medieval Virginities (2003); Medieval Film (2009); Sanctity as Literature in Late Medieval Britain (2015). In 2007, she published Virgins: A Cultural History with Granta; she is currently working on a book project tentatively entitled Curious: The Arts of Craft. She is currently working on a pilot project on curiosity and creativity with local charity Arc (http://arc-centre.org), and on a longer-term project on curiosity (medieval and modern) together with Patty Ingham (Indiana University, Bloomington). She is also co-editor of Exemplaria: Medieval / Early Modern / Theory.
Stefan Hanß is Senior Lecturer in Early Modern History at the University of Manchester working on material culture and cultural encounters in the early modern period. His current research examines, among others, the history of early modern hair and feather-working. He explores new methodological trajectories and heuristic tools in material culture studies such as the usage of digital microscopes, remaking experiments, and historians' collaboration with artisans and artists. He co-organises the Manchester seminar 'Affective Artefacts' and is also a member of the international research groups and networks 'Objects and Emotions' as well as 'Materialized Identities: Objects, Effects and Affects in Early Modern European Cultures'.
John Morgan is a social and environmental historian of early modern England. He has written about disastrous events in early modern communities (particularly floods and fires), religious conformity, and the early history of government policy towards Romani and Gypsy people in England. With Sara Miglietti, he is co-editor of a soon-to-be published volume on environment and government in the early modern world (Governing the Environment in the Early Modern World: Theory and Practice [Routledge, 2017]), and is currently revising his PhD thesis into a monograph on flooding in early modern England. He is interested in how landscapes and environments affect us emotionally, and how affective relationships to place can help us understand the past and shape the future of our environments.
James Paz is a lecturer in Early Medieval English Literature at the University of Manchester. His research interests include the intersections between early medieval literature and material culture; the voices and agency ascribed to nonhumans in Old English literature; medievalism in the modern world (especially in science fiction and fantasy); and theoretical approaches to medieval literatures (especially new materialism and ecocriticism). His first monograph, Nonhuman Voices in Anglo-Saxon Literature and Material Culture, is due to be published by Manchester University Press in spring 2017. James has published articles on Beowulf, Old English charms, the dialogues of Solomon and Saturn, and Eilmer the 'flying monk' of Malmesbury in places such as Exemplaria, JMEMS and New Medieval Literatures. He also co-edited a collection of essays on Medieval Science Fiction (KCLMS, 2016). At Manchester, James lectures on Beowulf to first-year students, teaches a second-year course on translating Old English, a third-year course on nonhuman voices in Anglo-Saxon literature and contributes to classes on Middle English. James is currently the deputy director of MANCASS (Manchester Centre for Anglo-Saxon Studies) and early career representative for TOEBI (Teachers of Old English in Britain and Ireland).
Sarah Ann Robin is an historian of emotions and material culture in early modern England and the American colonies, with a particular focus on the seventeenth century. She recently completed her doctorate, which was a study of amorous love principally sourced through material culture. Sarah Ann is currently revising this thesis for publication as a monograph. She has also written on beds, jewellery and is contributing a chapter, 'Artefacts in Context', to a forthcoming edited collection by Sarah Barber and Corinna Peniston-Bird (History within Context: Source, Location and Performance, Routledge, 2017). She has presented her research at numerous institutions, including at the University of Western Australia; one of the centres of Excellence for the History of Emotions 1100-1800. She is particularly interested in the relationship between materiality and emotion, and corresponding rituals of use and expression. Her future research plans include an exploration of subversive, criminal and angry objects in the early modern world.
Julie-Marie Strange is an historian of everyday life in late-Victorian and Edwardian Britain. Her first book, Death, Grief and Poverty, 1870-1914 (Cambridge, 2005) argued that the poor possessed profound cultures of grief and loss despite their lack of expansive linguistic vocabularies. Subsequent work, Fatherhood and the British Working Class, 1865-1914, explored the interpersonal dynamics between men and their children in working-class families and the ways in which domestic objects were freighted with emotion. Her current project, a collaboration with Dr. Jane Hamlett (Royal Holloway) analyses the ways in which animals were embedded in the emotional lives and domestic spaces of families in the nineteenth and twentieth centuries.
Cordelia Warr is an art historian whose work focuses on Italian art of the Middle Ages and Renaissance. She has published widely on the representation of clothes, including Dressing for Heaven: Religious Clothing in Italy, 1215–1545 (Manchester University Press, 2010), and has co-edited two books on art in Naples with Janis Elliott: The Church of Santa Maria Donna Regina: Art, Iconography and Patronage in Fourteenth-Century Naples (Ashgate, 2004) and Art and Architecture in Naples, 1266-1713: New Approaches (Wiley-Blackwell, 2010). Her current research deals with stigmata and miraculous wounds and with surgical illustration in Early Modern Europe. Cordelia has edited, with Anne Kirkham, Wounds in the Middle Ages (Ashgate, 2014), and has co-curated an exhibition, with Sian Bonnell on Imagining Medicine at The John Rylands Library (October – December 2016).
Cordelia is a committee member of the Ecclesiastical History Society, is on the Steering Committee of the Manchester Medical Humanities Laboratory and, from 2017, will become Deputy Editor of the Bulletin of the John Rylands Library, assisting the editor Stephen Mossman.
Edward Wouk is scholar of Renaissance art with an interest in questions of identity, materiality, print culture, and cross-cultural dialogue and exchange. His research, teaching, and curatorial projects explore the role of images, objects, and narratives in the construction of identity within and beyond early modern Europe.  Ed has published widely on printmaking, including two New Hollstein volumes devoted to the graphic work of the Netherlandish painter, draftsman, and print designer Frans Floris (2011), which were awarded the Wolfgang-Ratjen-Preis.  Ed recently co-edited a volume of essays entitled Prints in Translation: Image, Materiality, Space with Suzanne Karr Schmidt (Routledge, 2017) and was co-curator of the major international loan exhibition Marcantonio Raimondi and Raphael at the Whitworth (30 September 2016 – 23 April 2017).  Ed edited the accompanying catalogue, published by Manchester University Press, which includes contributions by a dozen international scholars and, exceptionally, a dozen University of Manchester students.  His monograph on Frans Floris will be published by Brill in 2017.
In the academic year 2016-2017, Ed was the Rush Kress Fellow at Villa I Tatti, The Harvard University Center for Italian Renaissance Studies, where he completed research for a book on the first historian of Netherlandish art, the Bruges-born humanist Dominicus Lampsonius (1532-1599).  Interdisciplinary in scope and grounded in archival research, this book draws on research in fields as diverse as theology, anthropology, media studies, and the history of the book in order to probe the scope and legacy of Lampsonius's art historical project.  At Manchester, Ed teaches on early modern art and visual culture, with classes on topics including the global Renaissance, print culture, and art and society in the Dutch Golden Age.
International Collaborators:
Jenny Spinks teaches and researches on the history of early modern Europe, with a particular focus on Germany, France, and the Low Countries. She joined the University of Manchester in 2012, after several years as an Australian Research Council Postdoctoral Fellow (teaching and research) at the University of Melbourne. Jenny is a committee member of the
German History Society
, and from 2013-15 was a founding steering committee member of the
John Rylands Research Institute
. She is an International Investigator with the
Australian Research Council Centre of Excellence for the History of Emotions 1100-1800
 and held a two-month Early Career Fellowship at Melbourne node of the Centre in 2015.
Jenny's recent work includes
Disaster, Death and the Emotions in the Shadow of the Apocalypse, 1400-1700
– a co-edited collection with Charles Zika in Palgrave's Studies in the History of Emotions series.
She is also writing a study of 'books of wonders' and religious identity in sixteenth-century northern Europe. She is particularly interested in the emotionally rich manner in which phenomena like earthquakes, comets, fires, monstrous births and floods were circulated across religious and linguistic borders during periods of religious upheaval, and how violence took on prodigious characteristics in this environment. She is also working on a separate project about the ways that sixteenth-century northern Europeans circulated and anxiously deployed (mis)representations of religious material cultures and ecstatic rites in India for domestic European audiences. For further information please see her University of Melbourne staff webpage.
Colleagues working in related areas:
Stephen Gordon was a postdoctoral researcher on the 'Magic, Witches and Devils in the Early Modern world' exhibition project, and is currently an associate of the Embodied Emotions research group. He completed his PhD on the literature and archaeology of the walking dead in medieval Europe at the University of Manchester in June 2013. He has published widely on this topic, with articles included in English Studies, Journal of Medieval History, and Social History of Medicine (amongst others), and an essay in the forthcoming Brill edited volume, Dealing with the Dead in the Later Middle Ages. Stephen is also interested in the interrelationship between magic, disease , and the supernatural in everyday belief systems. One of the main outputs of this research was the publication of an edited a volume on the archaeology of healing practices (Medicine, Healing and Performance, 2014). When he's not investigating all things supernatural, Stephen is also interested in the use of satire and irony in medieval and early modern historiography.